Demarcation of safe sites of work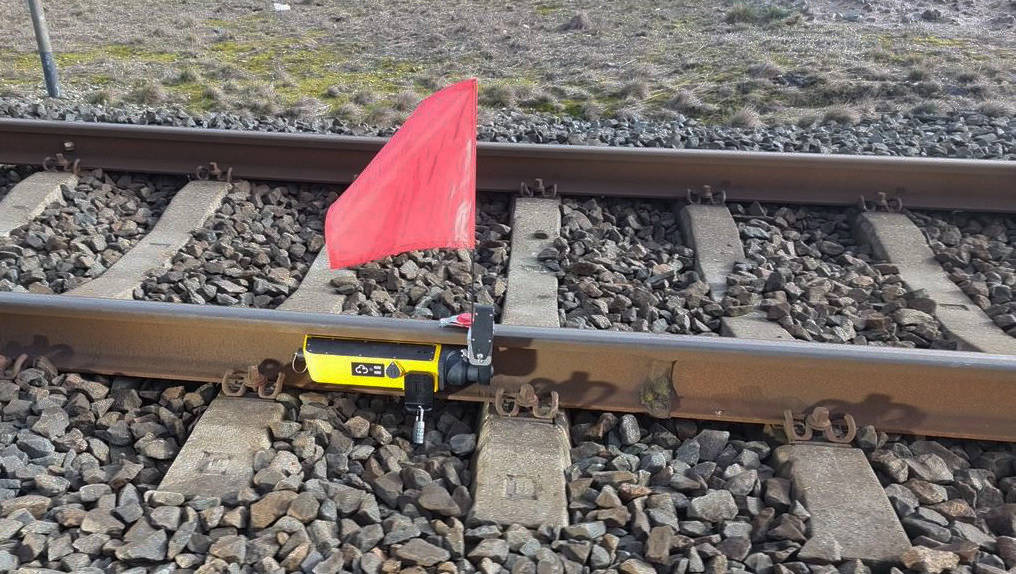 Visual and audible markings
The RDI 3000 (Remote Detonator Installer) is a SIL-4 'fail-safe' system, designed to provide protection to track workers from trains entering the worksite. It can deployed together with the ZKL 3000 RC (remote controlled T-COD) to provide additional protection and maximise track access efficiency.
The RDI 3000 is operated safely and remotely using the MTinfo 3000 App. When the device is activated, the RDI 3000 marks the boundary of the safe work zone within the protected engineering track access with a red LED light, a red flag and places a detonator on the railhead.
What are the benefits?
The RDI 3000 improves efficiency
Using the App, protection can be activated and deactivated in less than 10 seconds, remotely and safely, without being on track.
Once the RDI 3000 is installed, it can be left in track, eliminating the need to enter the track to install and remove protection. This eliminates set-up and take-down time and costs for subsequent work at the same location.
Safety measures can be taken within seconds, maximising the amount of infrastructure work the user can deliver within the designated worksite.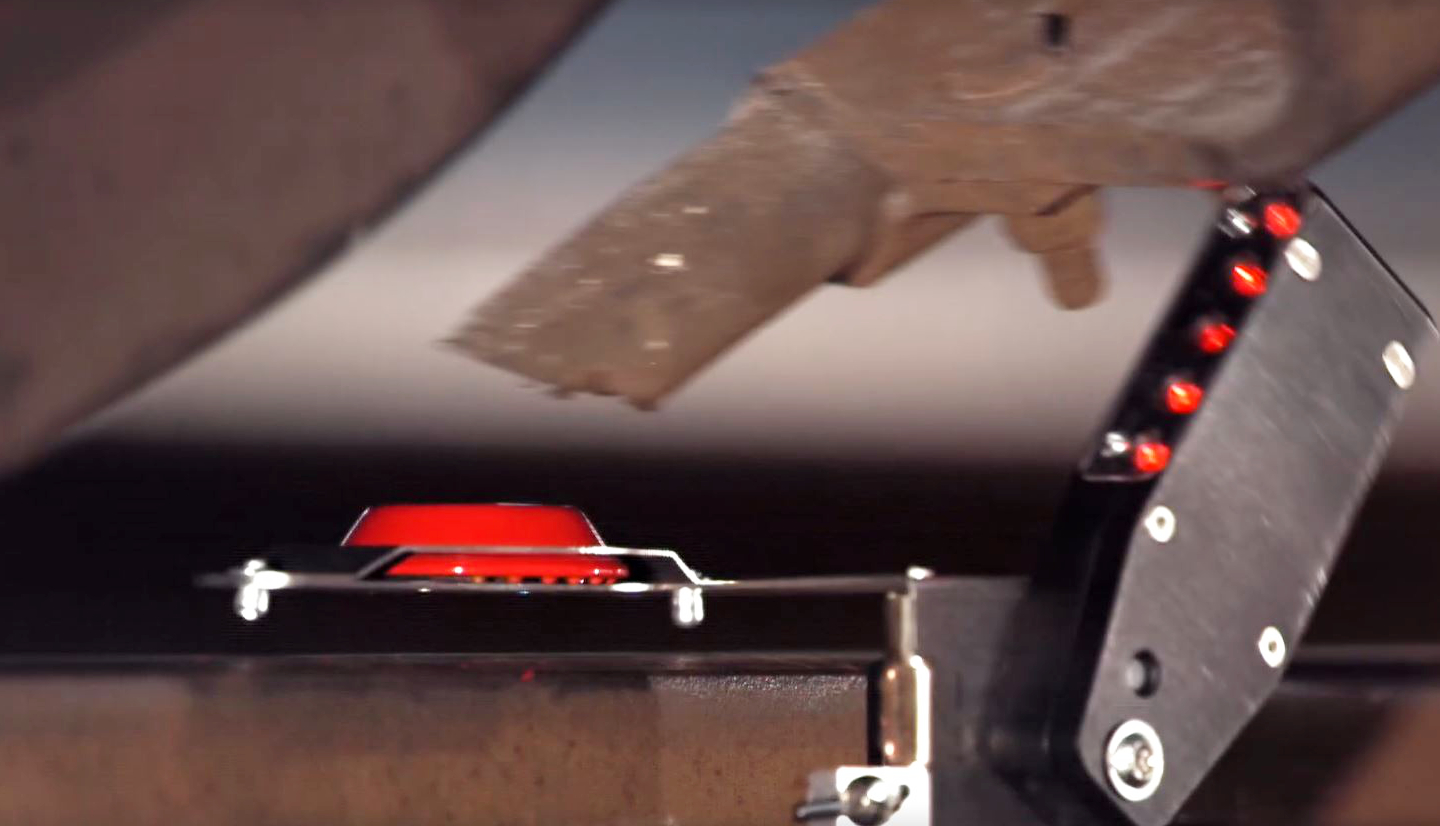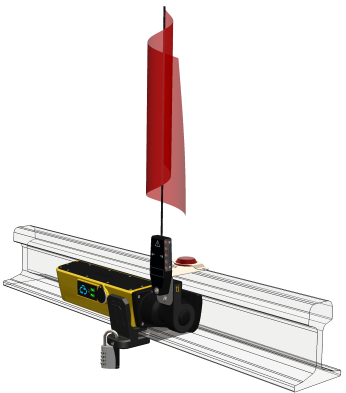 The RDI 3000 improves safety
The device can be pre-installed at an early stage, avoiding installation during busy periods.
Managed and monitored from a position of safety.
The RDI 3000 improves capacity
Reduces the time taken to implement safety measures, allowing the track to be put back into operation faster.
Key information
Can be operated via a smartphone or tablet app (iOS/Android) or computer
24/7 online and battery-powered
Battery life can be extended with a solar panel
When the system is inactive, train traffic can pass unimpeded
SIL 4 (Safety Integrity Level) rated
Developed in accordance with Railway Safety Standards with EN50126, EN50128 and EN50129