24/7 rail temperature monitoring with NB-IoT technology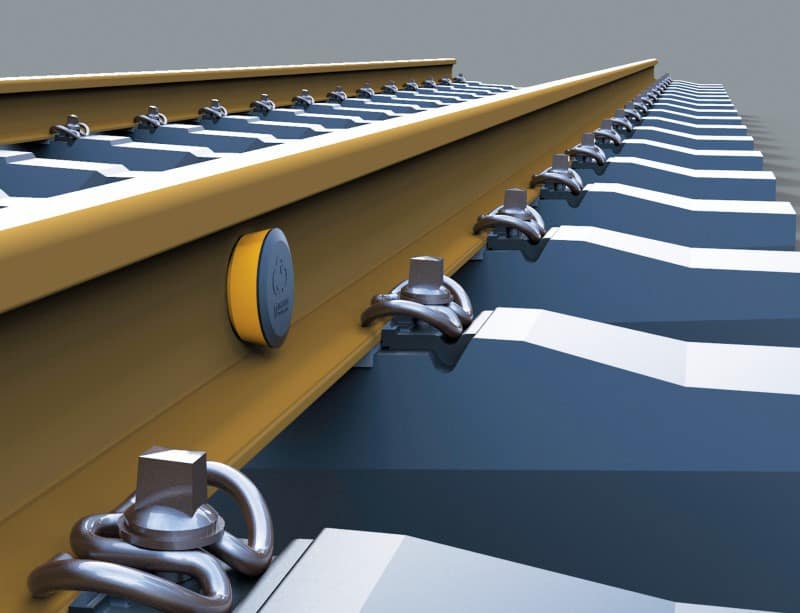 Critical Rail Monitor 3000
The CRM 3000 (Critical Rail Monitor 3000) is an upgrade of the rail temperature monitoring sensor CRTM 3000. The CRM 3000 communicates via the new NB-IoT network and MTinfo 3000 Cloud. Communication via this NarrowBand Internet of Things network requires very little battery consumption and has a long range. This makes the sensor operational for up to 5 years on a single battery.
In the near future the CRM 3000 can also measure railway track vibrations in addition to rail temperature.
Monitoring via MTinfo 3000
MTinfo 3000 and the App synchronyze data from the installed CRTM 3000 sensors. Settings in the applications can be configured as desired. This has the following advantages:
Remote monitoring and notifications remove the requirement for workers to enter track to take measurements. This saves time
Flexible and real-time monitoring, 24/7 worldwide available via a private network
More rail capacity will become available for train traffic by excecuting the works more efficiently
Push or sms alerts will be sent when temperatures or vibrations reach the installed thresholds, which increases safety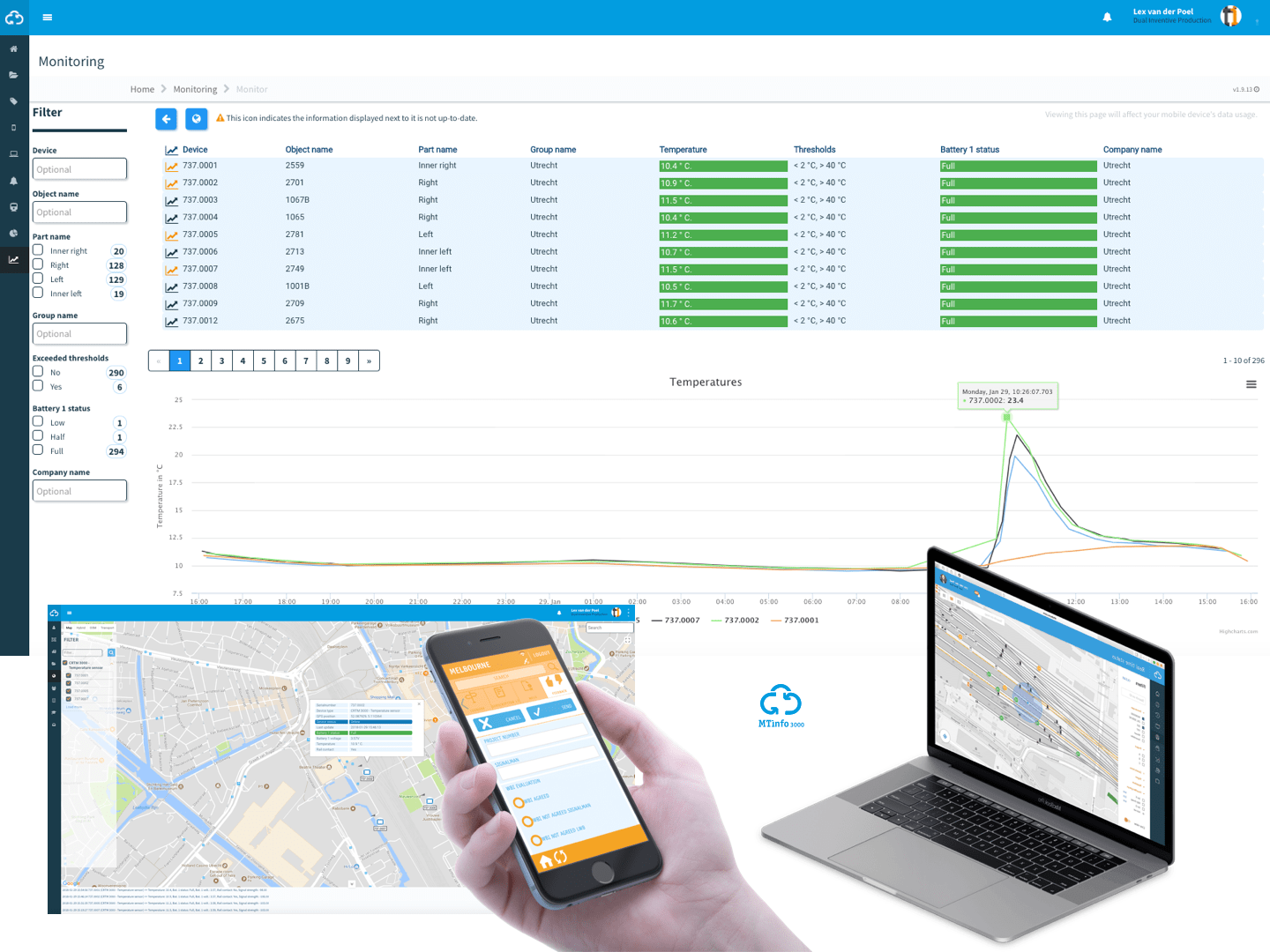 CRM 3000 and MTinfo 3000 - How does it work?