Remote switching in relay rooms and cabinets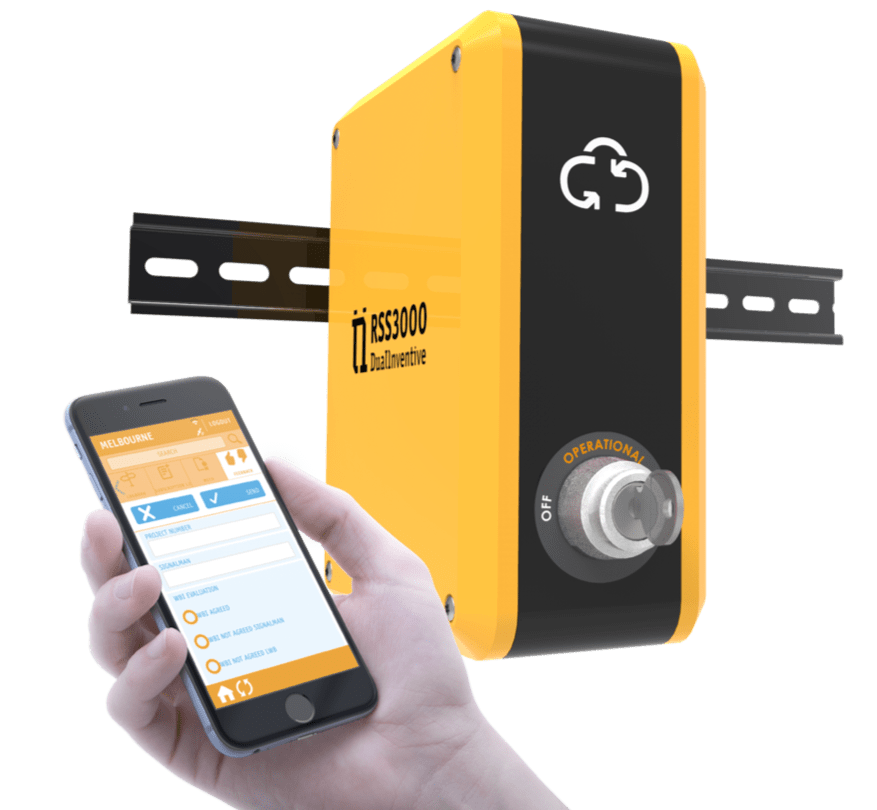 RSS 3000
RSS 3000 stands for Remote Safety Switch 3000. The system is based on the certified and proven ZKL 3000 RC technology and aims to further increase track worker safety and railway capacity.
Unlike the ZKL 3000 RC, the RSS 3000 is not installed between the two running rails. Instead, the RSS 3000 is installed inside the relay room or cabinet, for more permanent installations. It can be switched remotely in a matter of seconds without the need of staff on location. When switched, a section is immediately blocked, enabling rail workers to perform work on the track efficiently and safely.
The RSS 3000 is controlled by using the management platform MTinfo 3000. The authorised user is provided with real time status updates on their computer to enable the user to see exactly what is happening either in the relay room/cabinet or on the track.
This is currently under development, and a proof of concept was successfully trialled in the Netherlands.
RSS 3000 - How does it work?