IoT provides solution for point heating systems in winter
22 November 2021
Thanks to new applications, rail operators can see whether their point heating system is switched on and check that the rails are being heated to the right temperature – remotely and around the clock. They can also turn the point heating system on and off remotely. "Faults in point heating systems are often detected too late, and we frequently see cases where the system is still on even though it's no longer needed", says commercial director Thomas Brekelmans from AnyWare.
AnyWare is a start-up with a focus on Internet of Things applications and sensors that can be deployed to remotely monitor and manage resources. The company – based in Tilburg in the Netherlands – was set up earlier this year as part of Dual Inventive.
Transitioning from gas to electric heating
Around thirty percent of the railway point heating systems in the Netherlands are still powered by gas. The country is working to phase out gas-powered systems and replace them with electric heating, but the rollout is taking place in phases, in conjunction with other rail works.
Electric point heating is more eco-friendly; burning gas releases CO2, which is harmful to the environment. Gas prices are also rising significantly. Eventually all of the point heating systems in the Netherlands will be fully electric and powered by green energy. NS, the principal passenger railway operator in the Netherlands, manages approximately 7000 points, 5500 of which are in critical locations and equipped with point heating systems.
Ongoing development of 'yellow bananas'
As part of its work with the railway operator, Dual Inventive supplied the Internet of Things sensors – which ProRail and NS coined the 'yellow bananas' – that were used in a pilot in 2018. During the pilot, these sensors, officially known as the Critical Rail Temperature Monitor (CRTM) 3000, were installed in the tracks to measure the rail temperature at the switch point heating sites.
Over the past few years, the CRTM 3000 has been further developed to create the CRM (Critical Rail Monitor) 3000, which can be linked to other IoT devices via the Insight application. "Insight is part of the SIL4-certified Cloud MTinfo 3000 and is dedicated to real-time asset management. We don't just use this application to monitor the rail temperature. We can also integrate an additional IoT device to remotely check whether the point heating system is switched on or off and to control this system", explains Brekelmans.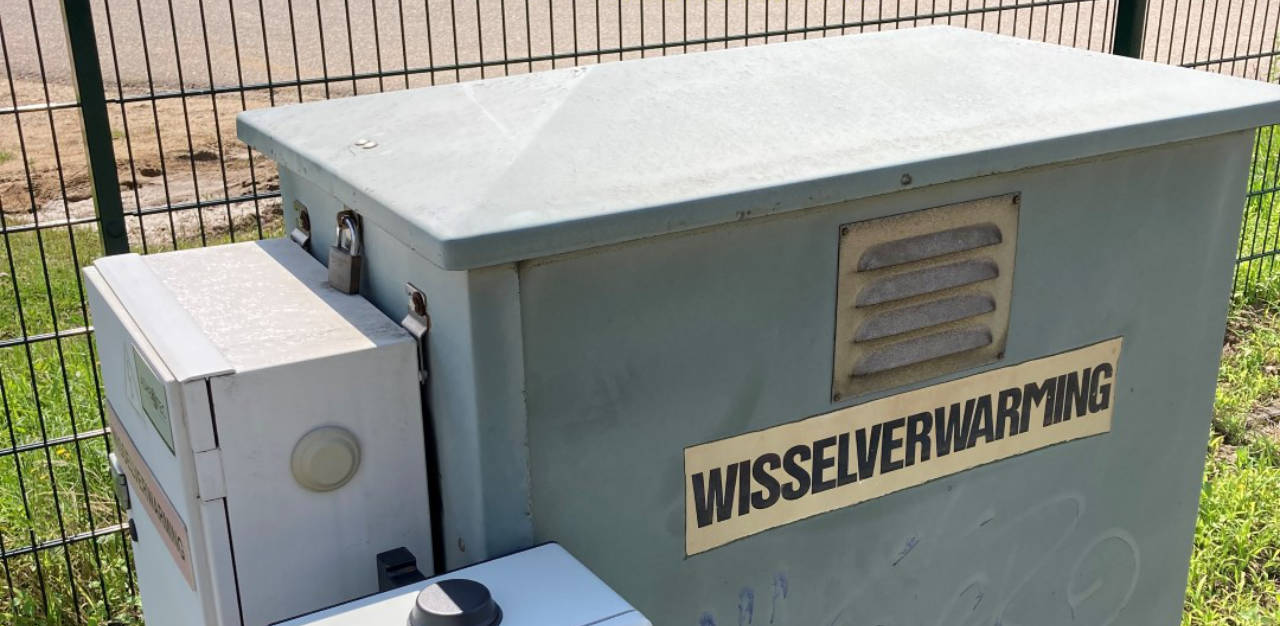 "This technology enables us to validate the functionality of the point heating system. The system can be configured to switch itself on and off automatically based on the rail temperature, which saves a great deal of energy. As well as gas, we can also monitor electricity consumption and show how much money is being saved".
According to Brekelmans, heating systems being left on even when they are no longer needed is an all-too-common occurrence. On some occasions, the system's burner pipe fails to heat up. All of these issues can be detected via Insight.
'Hockey puck' measures rail temperature and object alignment
The CRM 3000 is a hockey puck-shaped sensor that not only measures the rail temperature but also checks if objects around the track, such as signs, relay boxes and signals, are correctly aligned. "This sensor uses narrow-band IoT and has a longer battery life".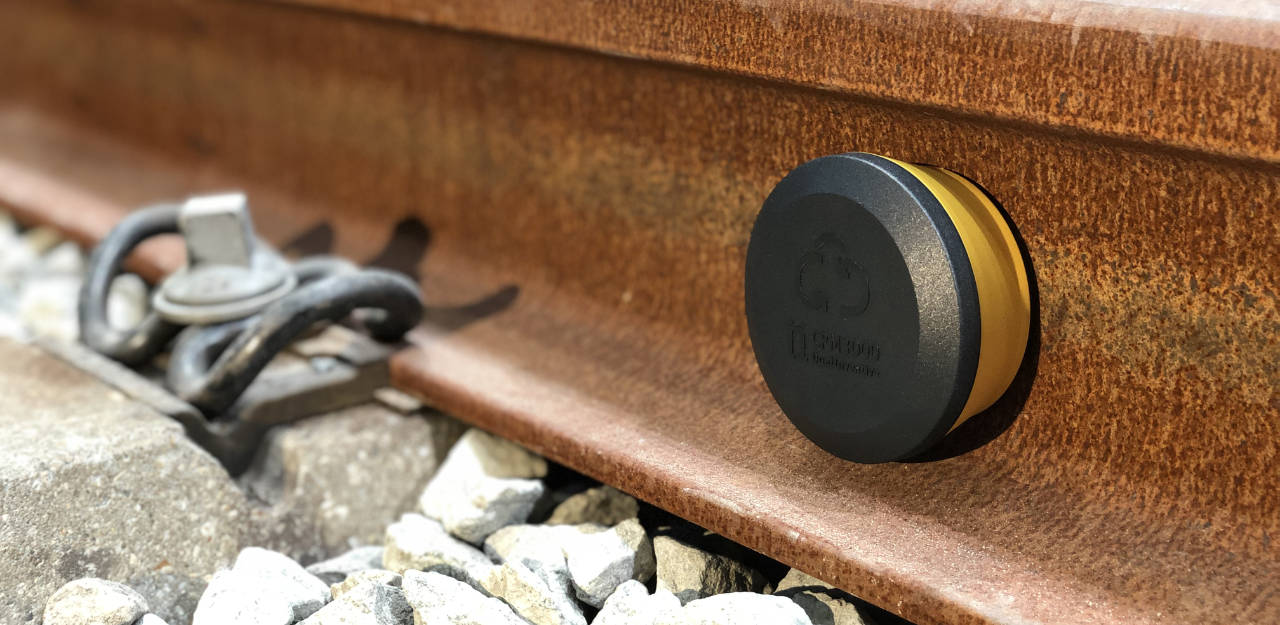 Dual Inventive has also started testing new use cases designed to help contractors adjust to higher workloads and an aging population. This year, as part of this initiative, a pilot was launched with Strukton Rail to monitor twelve parameters on switch points in Maasbracht. The heating boxes that go with them are also included. The point heater box is now subject to 24/7 monitoring; status changes are recorded and alarms are reported immediately.
Data displayed in application
"We transfer the sensor data into our cloud and display it in the Insight application. We combine this data with the point heating control system. The great thing about this solution is that it allows us to superimpose multiple layers of data. Insight automatically sends a push message when the configured thresholds are exceeded, and offers the option of immediately generating a ticket for an engineer in the area".
Brekelmans explains that this approach can prevent faults and significantly reduce energy consumption. "Contractors can immediately see what's going on and can maintain an overview of the situation. And test heating cycles can be performed from a central, remote location".
Following technical validation, the solution went live in Maasbracht in July. Strukton is now hoping to roll out the switch point monitoring platform to other locations in Limburg.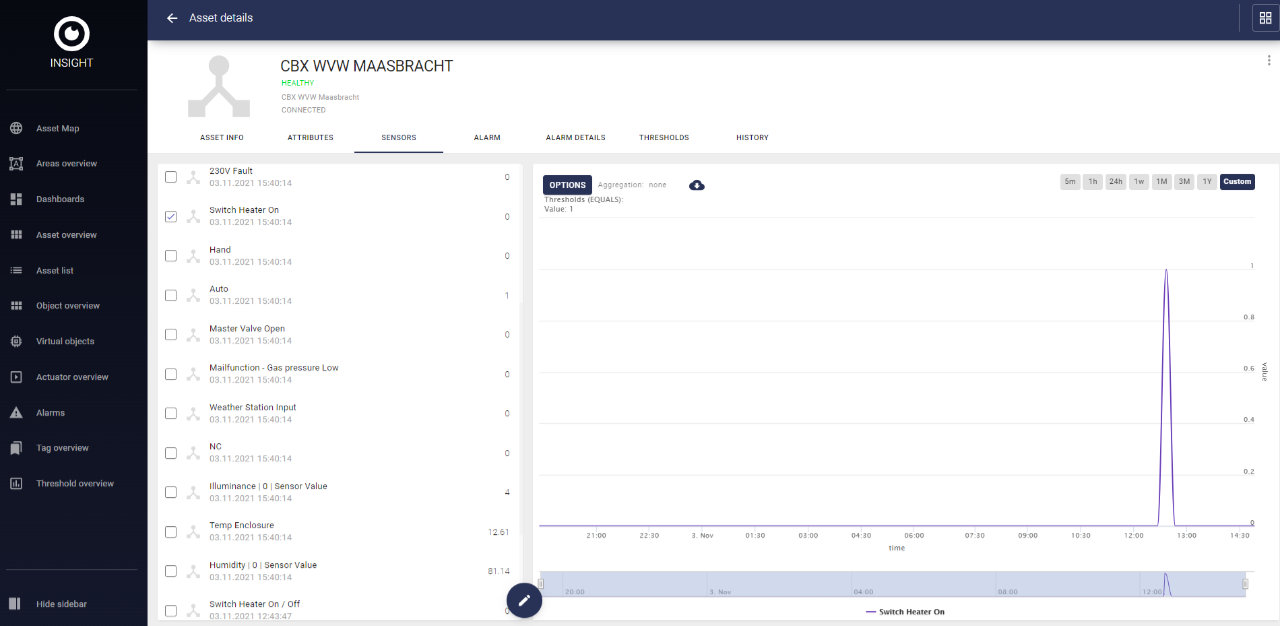 Also read:
Dual Inventive launches new company AnyWare
Prevent malfunctions with sensor alarm for frozen points