Fieldlab Rail offers safe test environment for railway innovations
1 March 2021
A safe environment where rail professionals and students can test innovations in practice, that is the Fieldlab Rail of Dual Inventive at our office in Oisterwijk. In the test lab, the technology company collaborates with partners, other companies and colleges that want to test concepts in a pilot environment.
"The Fieldlab Rail is the perfect environment to achieve a proof of concept. Once the proof of concept is in place, a pilot can follow in the field."

Lex van der Poel, director Dual Inventive
We opened the Fieldlab Rail to test our own products, but also to offer a spotlight to innovations others developed. We want to offer parties and schools with innovative ideas an environment that they can enter easily, without having to meet a variety of conditions.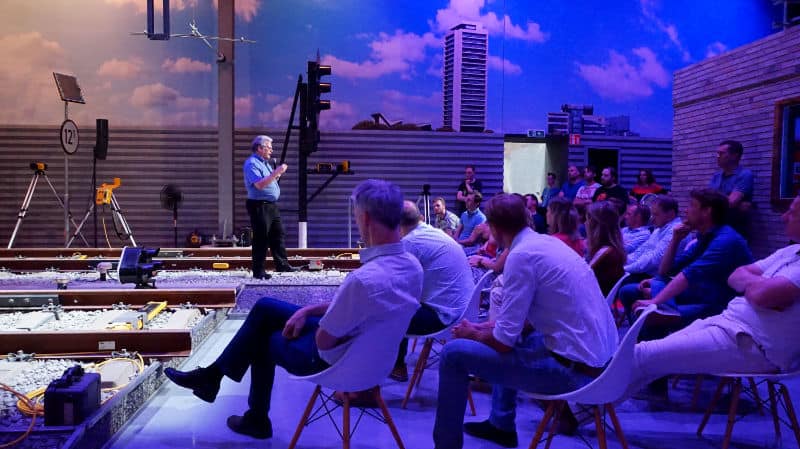 Rail infrastructure
The Fieldlab Rail is equipped with various rail systems, such as overhead lines, high and low signals, relay protection and a train security system. The latest communication technologies are available thanks to collaboration with Vodafone, Ericsson and Deutsche Telekom. In the track there are four sections with track circuits, where short-circuit devices can be tested. Using a test setup, you can verify whether a system fits in the track, if it may be affected by the ballast, whether the chosen connectivity is correct and how the signals react to it.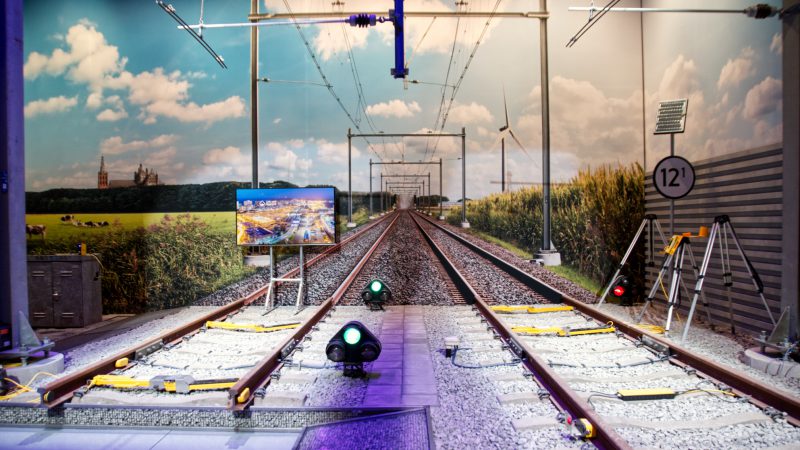 You can then read out the operation of a certain innovation in a control room. This is a small high-tech area, in which everything that happens in the lab can be obtained through the cloud and then analysed.
Dual Inventive has a collaboration with Fontys Hogeschool ICT, offering students the opportunity to carry out assignments in the Fieldlab Rail.
We see it as our duty to ensure conditions to innovate are in place. For example, our lab offers SIM cards that are connected to the network. This makes big investments to commission a platform obsolete. We have an obligation to show that Internet of Things and rail are very compatible.
Young potential
We are currently looking at the possibilities to connect our Fieldlab Rail with other Field labs. For example those of telecom providers. That way we can already test their developments in our lab. Connecting the 5G network to our rail networks, for example. We also have plans to add an interlocking system to the Fieldlab Rail.
The overall goal of the Fieldlab Rail is to make people enthusiastic about developments and challenges in the railway industry. We hope that it will interest young potential for our industry.