No danger to track workers due to detection and warning of approaching trains
TWS 3000 - Track Warning System 3000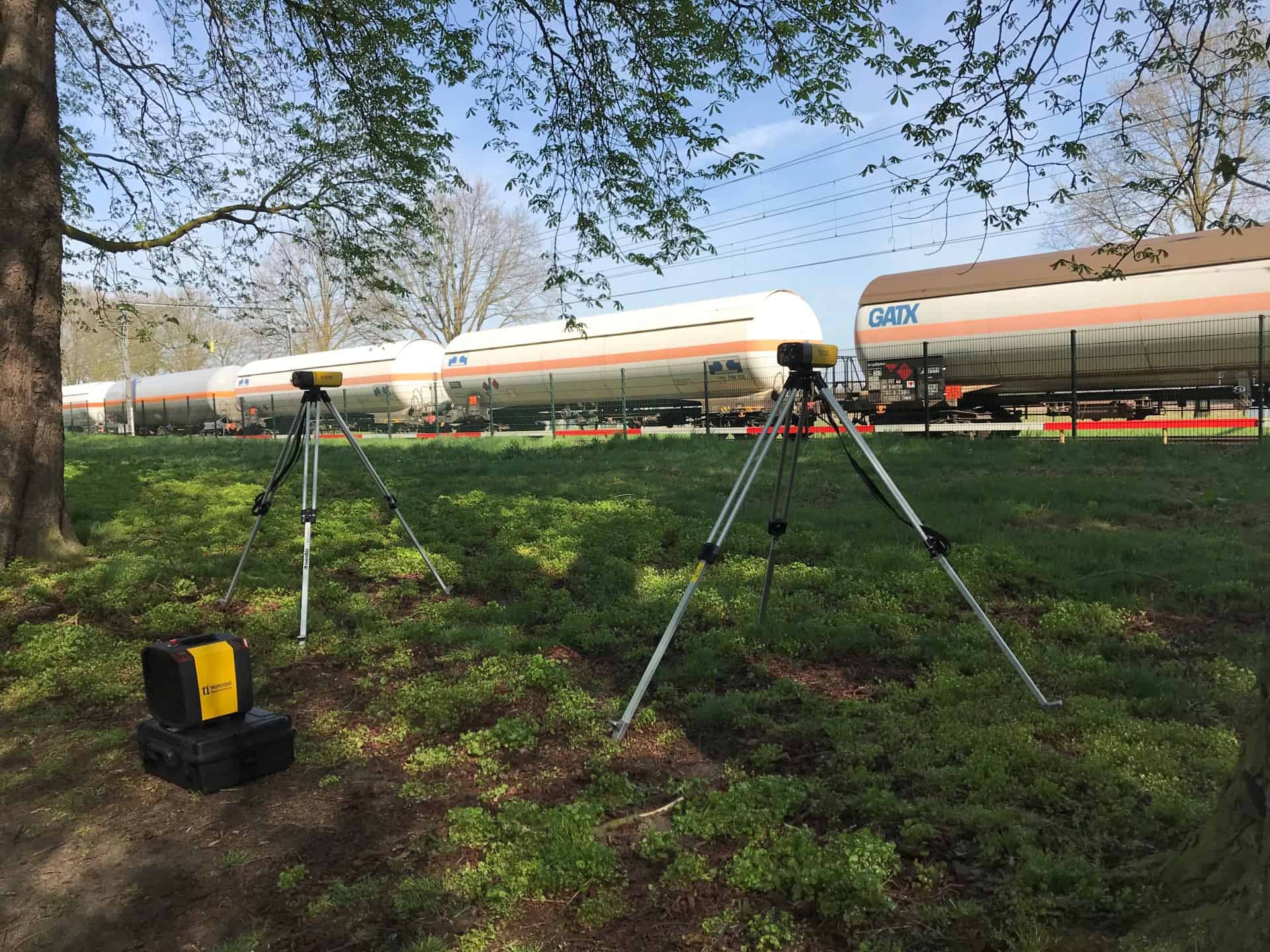 Wireless guaranteed safety
Track Warning System 3000 detects trains and produces a warning for track workers by means of light and sound signals. The system consists of two detection units DUU 3000 (Detection Unit Ultrasonic 3000), a warning speaker WUM 3000 (Warning Unit Mobile 3000) and a DUM 3000 (Detection Unit Manual 3000), for deregistering the alarm manually.
This completely wireless TWS 3000 system is installed along the track without having to enter the track. The DUU 3000 detection unit detects the train from alongside the track on the inspection path. This is done by means of a technique also used by bats: echolocation. The detection unit emits sound waves and notices when they are reflected, for example when a train passes by.
Safe daytime work
In and alongside the track
As soon as the TWS 3000 system detects a train, the DUU 3000 transmits a signal to the warning speaker WUM 3000 via MTinfo 3000 Cloud. This will emit an alarm with light and sound signals. The track workers can then find a Position of Safety (POS) in time before the train arrives. This qualifies the system to meet the TWS safety level and has the advantages of a LOWS (Lookout Operated Warning System).
The alarm and thus the train can be automatically deregistered via the TWS 3000 by means of a second detection unit DUU 3000. As soon as the rear of the train has left the work area, this unit will deregister the train. With the detection unit DUM 3000 you can also manually deregister a train.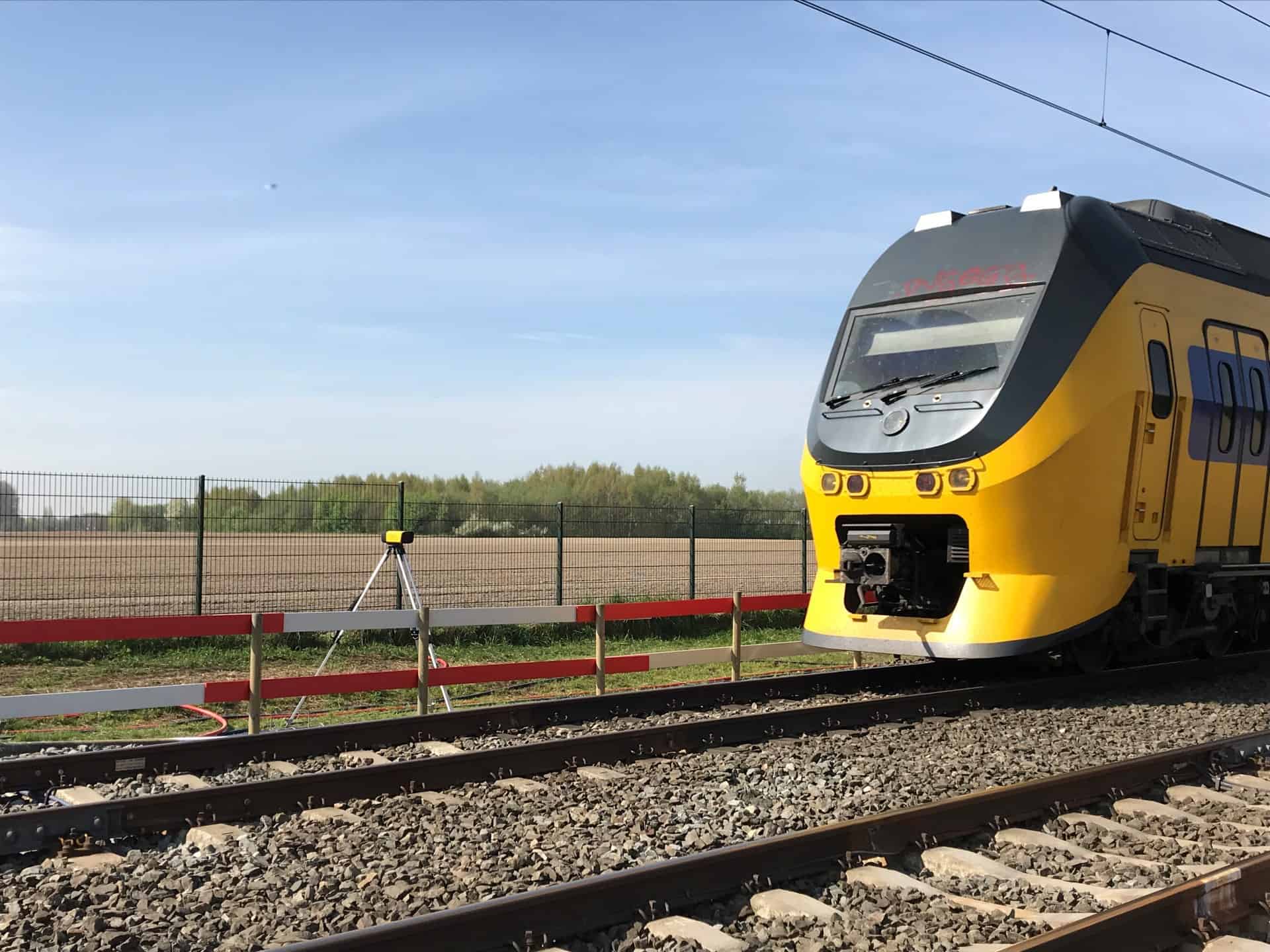 Secured wireless connection, to be installed flexibly and fastly along the track
MTinfo 3000
Wireless private connection with systems along the track
The system is linked to MTinfo 3000 Cloud for remote management and monitoring. You can configure the elements of the TWS 3000 system with this platform, so that they can be used safely.
All the benefits:
The TWS 3000 system is installed without having to enter the track
The system is completely wireless and can therefore be used flexibly and quickly
Communication takes place via the secure MTinfo 3000 Cloud network
The system has been developed in accordance with European legislation and in the possession of a DEKRA Rail certificate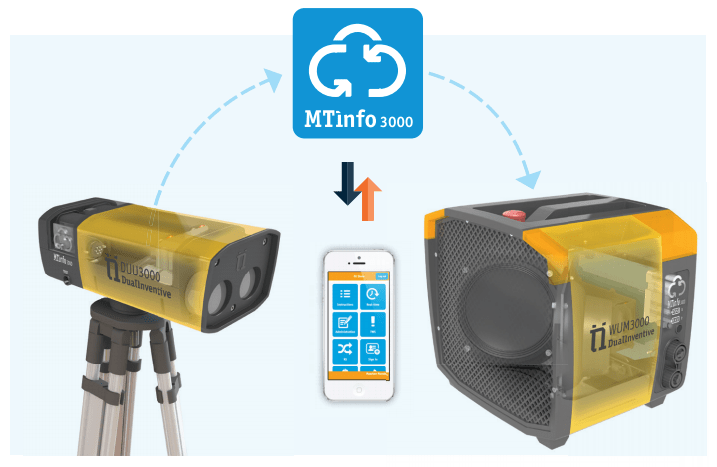 TWS 3000 and MTinfo 3000 - How does it work?