Durable green power with solar panel and battery in one product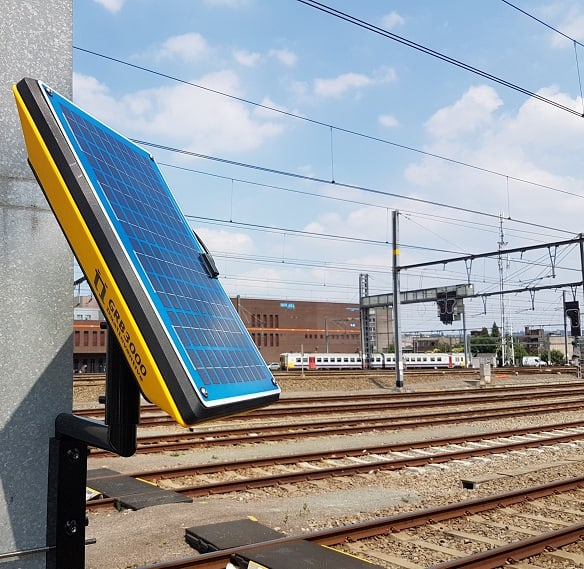 Green Hub 3000
The GRB 3000 (Green Hub 3000) combines a solar panel and battery in one product. This can then be mounted (as shown) on a lineside OLE Stanchion or pole.
The GRB 3000 can be used as a battery replacement for both the ZKL 3000 RC and ZKL 3000 RC-C, reducing power management and the number of visits made by staff to the track and thereby increasing safety and improving the environment.
The cloud platform, MTinfo 3000, is used to manage and monitor the GRB 3000, ensuring authorised users are kept informed through alerts and real-time monitoring.