Tackle the 'hot topic' of rail temperature monitoring
12 June 2018
Weather resilience and in turn hot weather maintenance is part of Network Rail's Critical Maintenance Plan, and is a real consideration against Section 8 performance costs. Minimising the threat of disruption to passengers, and financial costs to routes is a key requirement, and the CRTM 3000 system provides an innovative solution to this critical need. We are proud to showcase the Network Rail approved CRTM 3000 system at Rail Live 2018. The system is designed to measure rail temperature, and using Dual Inventive's patented technologies, utilises remote monitoring systems to alert any nominated person when a critical temperature is reached – reducing the threat of delays or disruption.
24/7 real-time rail temperature monitoring via world-wide secured network
Unlike other similar technologies, the CRTM 3000 sensor measures the temperature from both sides of the rail, ensuring a reading will always be recorded on the shaded side of track, giving an accurate and reliable measurement. It reports temperatures ranging from -25°C to 70°C, to an accuracy of 1.0°C, so whenever the track reaches an unacceptable level of heat or cold, the system raises the alarm.
A notification is sent directly to the MTinfo 3000 system, via the CRTM 3000 Gateway Connection. The MTinfo 3000 system is a secure cloud platform, designed from the ground up to facilitate the control and monitoring of equipment. It collates and transmits all data from the CRTM 3000 units, providing a real-time view of track temperature on a smart phone, tablet or computer. MTinfo 3000 also allows review of retrospective data by means of reports which can be downloaded from the system.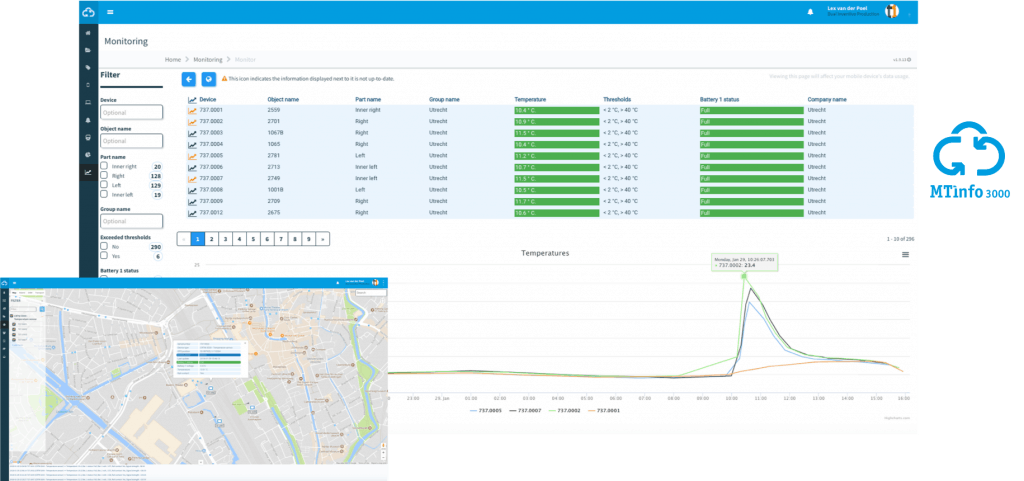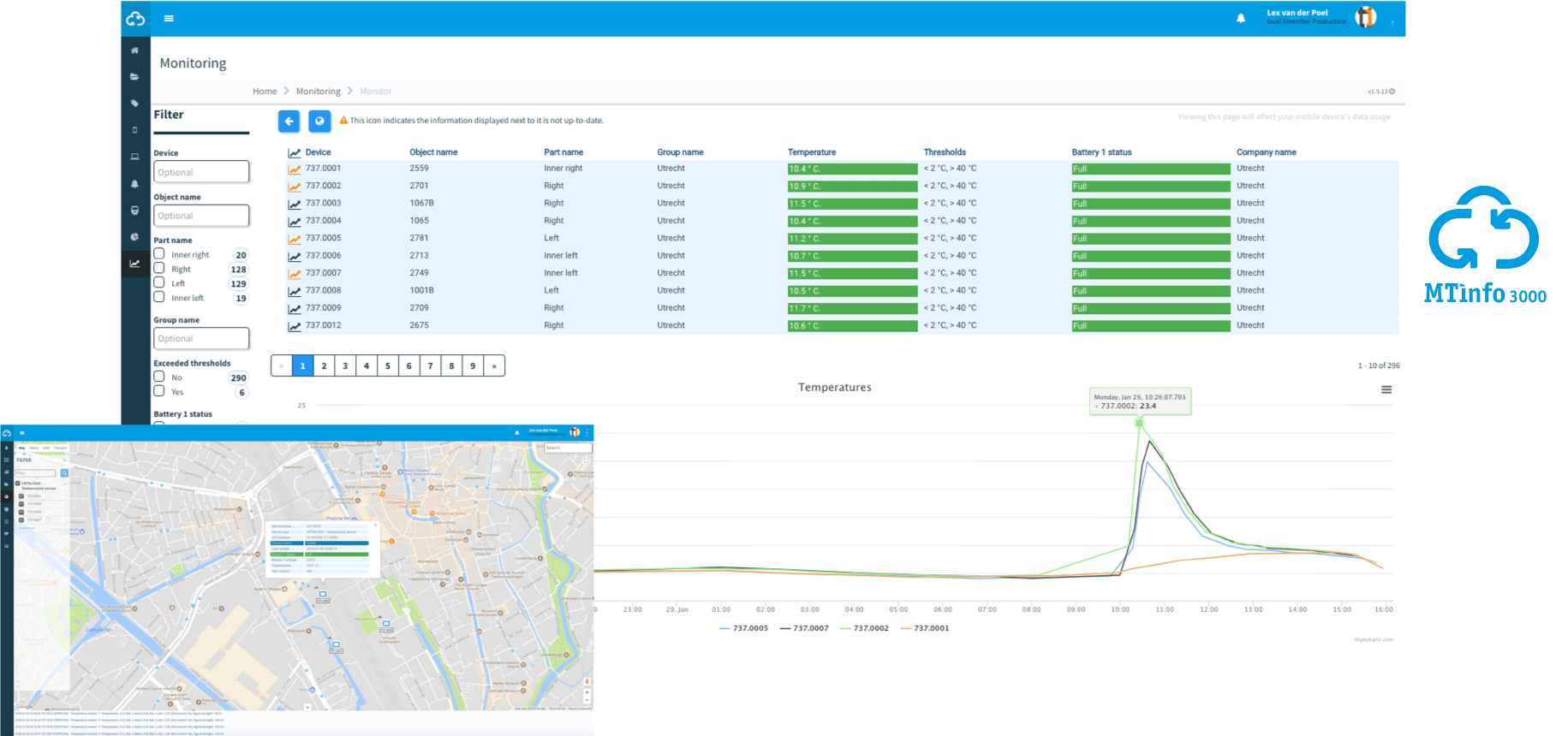 'Ensuring that summer weather has a minimal impact on the services that we as an industry are able to provide the public is a really hot topic. A thorough and reliable monitoring system is key to helping Network Rail's route-based teams quickly react to the problems hot weather can bring, and assist in adopting strategies to protect the network's assets in the long-term', said Eric Groenen, Managing Director, Dual Inventive.
Ease of installation (seconds)
With efficiency requirements in mind, the fitting of the equipment is safe and quick – it simply attaches to the web of the rail magnetically in a matter of seconds. Remote monitoring also removes the requirement for workers to be on track taking temperature measurements, removing workers from a high-risk environment. Minimising the amount of engineer time spent on track is of the utmost importance to Dual Inventive's safety-focussed innovations, with safety, efficiency, and cost saving all key factors to the design and delivery of the technology.

'At Dual Inventive we are passionate about the development of innovative technologies that not only help improve the reliability of the network for passengers, but also make the railway a safer and more efficient place to work', said Eric Groenen. 'We believe that the CRTM 3000 range helps deliver a range of efficiencies from a cost-saving and reliability point of view, but more importantly is a very safety-centric product that has the best interests of the track worker at the forefront.'