Lost freight cars found with smart IoT solution
4 December 2018
Believe it or not, freight cars that are used for international traffic sometimes go missing. Mark Damen of Dual Inventive compares it to misplaced suitcases at the airport. "The shunting of trains something goes wrong." That is easy to fix with with the Internet of Things (IoT) track and trace system TRT 3000.
Lost freight cars are a big problem in logistics. And yet it is a problem that is easy to overcome, according Mark Damen of Dual Inventive. "If you equip each car with a smart sensor, you always know where the freight is," he says. That smart sensor is now available: the TRT 3000. A track-and-trace device that ensures that transport companies know exactly where their cargo is.
Matchbox
Firstly, a box the size of a mobile phone. Secondly, a sensor the size of a matchbox. Thirdly, an app to read the data. "That's all you need," says Afzal Mangal, T-Mobile's IoT specialist. "With this you can follow the freight during a transport. If you download the app and activate the sensor on the box, you can see exactly where your cargo is. This prototype was presented last month at the Hubraum of Deutsche Telekom and I think it is a great opportunity, especially on the track."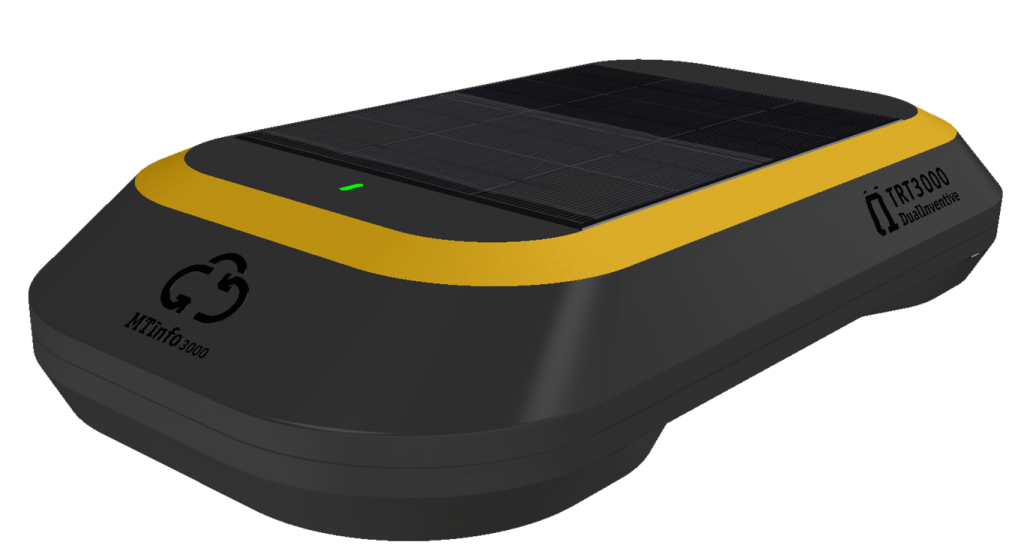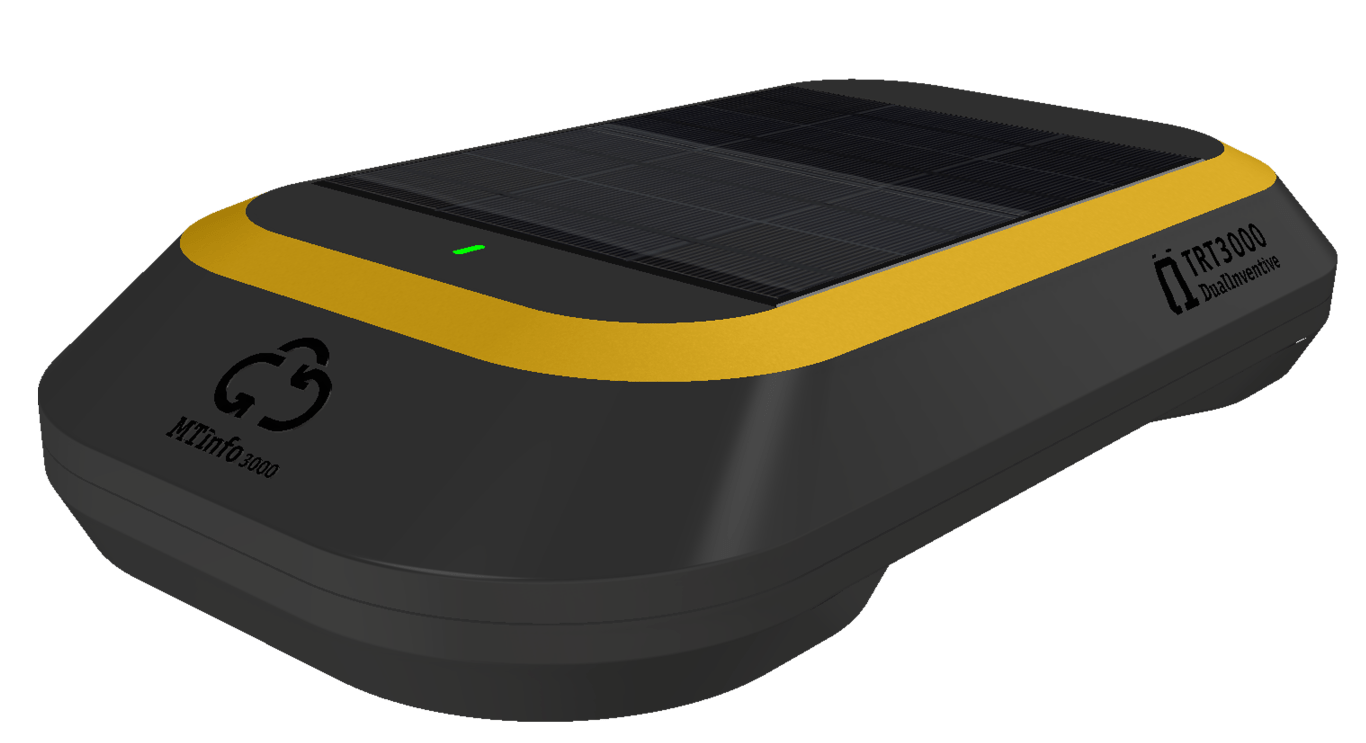 Freight car from Prague in Berlin
That idea is confirmed by the inventor of this IoT solution, Mark Damen of Dual Inventive. "Believe it or not, cars that are used on the European track sometimes go missing," says Mark. "Then a car from a company from Prague is suddenly found at a shunting yard in Berlin. Things can go wrong during the shunting process. I compare it to suitcases at an airport. They also regularly end up in the wrong place. This innovation can therefore save companies a lot of lost freight and money."
Dual Inventive and German telecom giant Deutsche Telekom have developed a next-generation track and trace device, the TRT 3000. T-Mobile provided a SIM card. The prototype was presented in early November during the Hubraum of Deutsche Telekom. "If you equip each freight car with a smart sensor, you always know where it is," says Damen. "This innovation can save companies a lot of lost freight and money."
The TRT 3000 is equipped with an integrated solar panel and can, therefore, be used indefinitely. This system not only monitors the equipment but also wirelessly provides detailed information about the environment. The sensor is placed close to the freight, such as in a container. As a result, data about vibrations, temperature and air humidity can be passed on to the carrier.
And that information is very important because dangerous goods are transported in some freight cars, such as oil or chemicals. And nothing should go wrong with this transport. If that happens, emergency services can act quickly via TRT 3000.
From sensor via the cloud to mobile app
"We are active in the railways," says Mark. "There are the stories about disappeared freight cars and dangerous cargoes. That is why we came up with this solutiont. The data collected by the sensors is sent to Dual Inventive's IoT platform MTinfo 3000. This platform can be linked to car lists and can be digitally shared via mobile apps. This means that all data can easily be found in one place. "We hope to make transport safer, more efficient and more sustainable with this track and trace system."
Movie!