Configuration management – Why bother?
25 February 2020
Unfortunately this event has to be postponed because of the coronavirus.
Because we are passionate about sharing knowledge to help improve the future of the railway, we invite you to DITT – Dual Inventive Tech Talks.
DITT #2 | Configuration management – Why bother?
🗓 23 March 2020
🕓 16.00-17.30
📍 Fieldlab Rail – Dual Inventive, Belgiëstraat 5, Oisterwijk
👤 Lex van der Poel, CEO at Dual Inventive
👤 Colin du Croix, CEO at Rootnet
Software development for the railway industry is Dual Inventive's core business. Running a good and flexible infrastructure for our continuously changing software with new functionalities, that's a profession in itself. That is why Lex van der Poel from Dual Inventive states:
"To keep control of our infrastructure strategy we choose for a strong partner, Rootnet."
Working with an infrastructure partner guarantees staying on top of security, privacy and 24/7 availability of software to our customers. But why Rootnet? And why not the famous "Googles" and "AWSs" of this world? Is there a difference in the way they work?
You'll probably remember, 10 years ago it was customary for servers to have a long life. Changes to the software were applied and nightly operations were scheduled for upgrades to newer versions of the operating system.
However, the speed of software development has increased considerably, and so has the instant need for resources (servers/containers). Good configuration management is of vital importance here.
Our guest speaker Colin du Croix from Rootnet states:
"I dare say that (tech) companies without proper configuration management will miss the boat".
What are the major deficiencies within companies without configuration management? What are the benefits? And, as with any effort, there will be challenges. With his extensive experience and rich domain knowledge, his story is inspiring for many.
Would you like to know more? What are your thoughts? Would you like to contribute to the conversation? Then do come to this edition of DITT!
Sign up for free by sending an email to  ditt@dualinventive.com
We think it's great when you are there!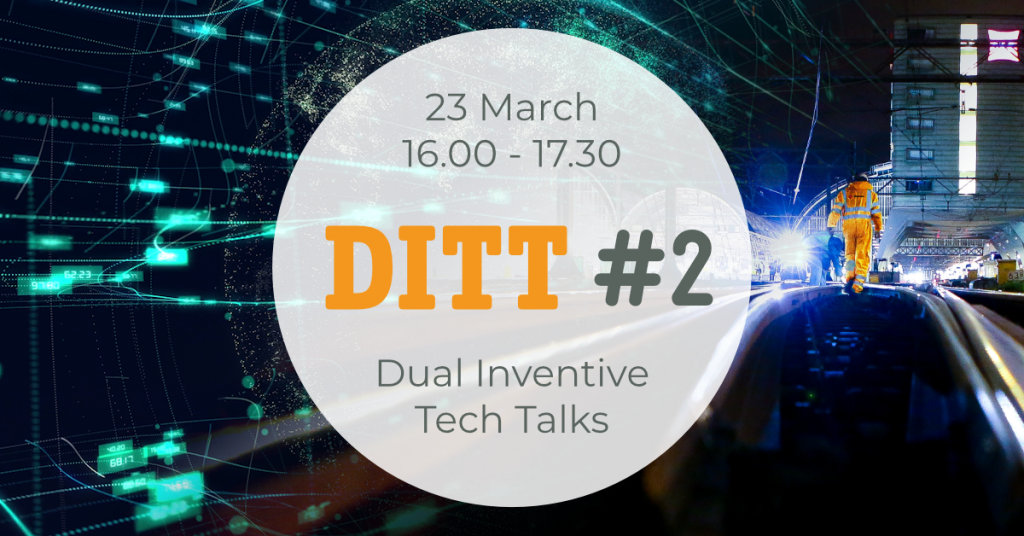 Keep posted on the event by joining us on Facebook > DITT #2 | Configuration management – Why bother?